Water Purifier Material
Nano silver Antibacterial ceramic ball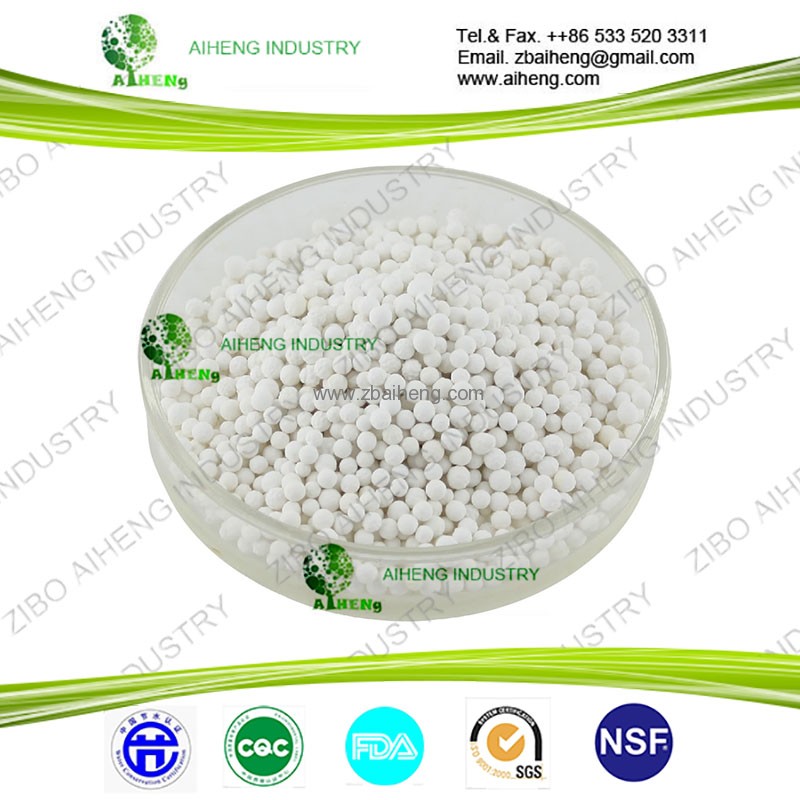 Model:AH-YLZ
Company:
Price:
Feedback
Humidifier antibacterial ceramic ball
Type: AH-YLZ
Color: White
Specification: Diameter 3-25mm
Nano Silver anti baeria ceramic ball
Description : One kind of environmental protection and health care ball that is mainly made of the natural nonmetal mineral tourmaline, porcelain clay and high-grade clay by nanometer comminution technology, special formula and agglomeration techniques, and used with the ceramic ball for eliminating bacterium of water purifiers, textile fiber, etc.
Application : For various types of water purifier, drinking water dispenser and water supply system and equipments, agriculture and industry, health care products etc.
Specifications: 3~8mm
Main Ingredients: Nano silver powder: 1%,
Maifan Stone: 50~60%
Zinc oxide: about 2.5%,
Kaolin: 10~15%
Far infrared powder: 10%,
Clay with top grade: 20~30%
Others: 5~10%
Functions & Features: Resisting and killing golden staphylococcus≥90%
Resisting and killing colibacillus ≥90%
Amount of generating negative ions: 150~300p/s.cm3
PH of soaking water solution: 7.2~7.8
Insoluble, gradually releasing mineral substance
ZIBO AIHENG INDUSTRY IS SPECIAL for BIo ceramic ball manufacture and research, Our main products are ceramic balls for purity drinking water, and now our products are well sold is USA, Brazil, Japan, Korea, Germany, Poland, ect
1. Can we drink Ro water directly?
Of course, No! RO water is not so good to our body, Our body need alkaline water , but Ro water PH only around 5.5-6.5. And research certify our body need around PH 7.5-8.5. Which can anti-disease, and Cancer!!! Second, RO water no minerals, our body need Ca, Zn, Se ect . So we need alklaine and mineral water. which can supply by ceramic ball
2.How to use Ceramic balls?
First, for RO system , we need to load an 10inch or 12 inch filter(You can see our web) load our cermaic balls, which mostly suggest load Alkaline ceramic ball, ORP ceramic ball, And Ca ion ceramic ball, Far infared ceramic ball. after RO system, which can change the RO water rich for minerals and Alkaline water.
Second, For tap water , Most tap water rich in Chloride and smell, impurities. So for Tap water, we suggest load one filter load Dechloride cermaic ball .Carbon .Enough
3.Is ceramic ball Safe or not?
Aiheng's Ceramic ball all made by nature ores, and the raw material before used in produce, we need to do around 3 times test by around 3 test institution, Which to be sure the material no heavy metal, no toxic than we can use it . And during the procceed , Our balls mostly through around 1200 tempeture and heating in stove for 24 hours.
Specifications and functions of ceramic ball can be customized.